Ayurvedic PCD Franchise Company in Uttarakhand – Indian Ayurveda market has shown great growth during the period 2015-2020. Now, it is expected that it will expand at a CAGR of around 15% during 2021-2026.  The major reason behind this high pace growth is the increased awareness that has put the spotlight on natural immunity, health, and prevention. As we know that "Prevention is better than cure" and ayurvedic medicines are centralized on prevention. So seeing the marvelous results and speedy recovery cultures are adopting ancient science and healthcare systems globally.
Well, Abiba Pharmacia is the leading Herbal Products Franchise Company in Uttarakhand that is revamping the entire healthcare sector through a dynamic approach, regular innovation, and an extensive herbal product range. Our exclusive ayurvedic product range is duly certified by higher authorities like DCGI and includes a wide variety of products that include Ayurvedic Tablets, Capsules, Ointment, Oil, Syrup, etc. Ayurvedic Products and medicines delivered by us have formulated WHO-GMP certified production units with high concern for safety using excellent quality herbs reaped from the richest resources.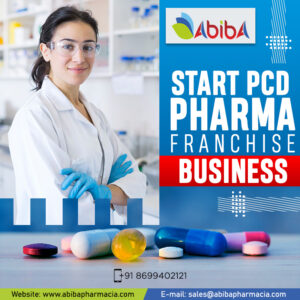 Providentially, we have herbal experts, top doctors, and an R&D team who has expertise in their corresponding fields and complete the whole manufacturing process in an efficient manner. Aside from this, they are committed to delivering the best-in-class ayurvedic medicines and products at the best prices. Therefore, we are working together and now we are aiming to widen our reach. So we are offering Ayurvedic Products Franchise in Uttarakhand's various locations like Almora, Bageshwar, Chamoli, Champawat, Dehradun, Haridwar, Nainital, Pauri Garhwal,
Pithoragarh Rudraprayag, etc.
Get in touch with a leading player in the ayurvedic sector – Abiba Pharmacia through the email address sales@abibapharmacia.com or phone number +91 8699402121. Make contact with us freely!
Begin your Career Through Booming Ayurvedic Sector
Uttarakhand, a state in northern India known for Hindu pilgrimage sites. The state carries a vast population of 1.01 crores (2012) which is majorly literate. Now this literate population of the state is aware of the side effects offered by synthetic medicines, and drugs and now shifting their preference to herbal products. Therefore, a high increment in the demand has been observed that has increased the scope of Ayurvedic PCD Franchise in Uttarakhand. Aloof, other reasons are also intensifying the scope of this particular business.
Major Factors increasing the scope of Herbal Products Franchise Business:
The herbal medicine sector is growing rapidly.
State Government is encouraging new establishments.
People are seeking 100% safe, and most effective ayurvedic medicines, and products.
Ayurveda and Uttarkhand have a deep connection (A Holy state with holy curing methods).
Wide Product Range for Ayurvedic PCD Franchise in Uttarakhand
Abiba Pharmacia is the best Heral Products Franchise Company in Uttarakhand delivering an extensive product range of herbal medicines and products at very affordable prices. Every product and medicine formulated by us for Ayurvedic PCD Franchise inherits all the WHO-GMP guidelines, norms, and environmental protocols. Further, the herbal product range formulated by us is highly demanded and appreciated by many top herbal doctors, clients, and consumers.
Let us show you some products from our herbal product range: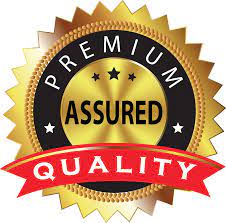 MEMODAD – An Ayurvedic Brain Tonic
LIVIDO PLUS – An Ayurvedic Sex Capsules for Men
ROOT OIL – Ayurvedic Pain Killer oil
TONOSIS SYP – An Ayurvedic Stone Removing Syrup
ABLOOD – An Ayurvedic Blood Purifier
Thus, these are some products from our vast herbal product range for Herbal Products Franchise Business in Uttarakhand. If you want to set a benchmark in the ayurvedic field through world-class products then link with the best PCD Pharma Franchise Company in Uttarakhand – Abiba Pharmacia.
Monopoly-Based Overwhelming Fruitful Business Opportunity by Abiba Pharmacia
Being the best Ayurvedic Products Franchise Company in Uttarakhand we are offering district-wise Herbal PCD Franchise opportunities district-wise and on a monopoly basis. We are inviting interested medical professionals, individuals, career seekers, and other aspirants to handle our franchises in Uttarakhand efficiently. Therefore, skilled minds, expert hands, success-oriented personalities can make contact with us to get a franchise for the following locations and districts.
Almora,
Bageshwar,
Chamoli,
Champawat,
Dehradun,
Haridwar,
Nainital,
Pauri Garhwal,
Pithoragarh,
Rudraprayag,
Tehri Garhwal,
Udham Singh Nagar,
Uttarkashi, etc.
Lucrative Benefits for Our Valued Franchise Associates in Uttarakhand
Our firm is offering a marvelous Herbal Products Franchise in Uttarakhand that is a chance to learn, grow, and earn as an entrepreneur. Further, we know what our franchise partners need and all the hindrances they get. So to make their business more smooth and rewarding we offer them numerous benefits through which they can reach new heights within a short span of time.
Here are the benefits to avail of being a proud franchise member of Abiba Pharmacia: 
Complete Marketing and Promotional Support,
Highly demanded product range,
Exclusive Monopoly Rights,
100% stock Availability
Frequent Innovations,
High-profit Margin,
Great Revenue Returns
Flexible Business environment,
Powerful logistic channel for Prompt delivery, etc.
Therefore, these are some perks that you can enjoy after getting associated with the best Herbal Products Franchise Company in Uttarakhand. And in case you are feeling interested in our business proposals then our contact details are mentioned below. Our vacant locations are getting filled, get in touch with us before others exploit the market!
Reach out to us!