Abiba Pharmacia is the rapidly growing leading PCD Pharma Franchise Company in Bangalore. The company is offering a marvelous range of high-quality medicines manufactured at GMP-WHO-approved manufacturing labs. The firm deals with a wide range of products and operates all across the country.  The company firmly believes in making quality healthcare services affordable for every patient. Our products like Capsules, Injectables, Liquids, Syrups, Tablets, etc. come under durable packaging to provide better shelf-life.
The top Pharma Franchise Company in Bangalore is ISO-certified and delivers medicines that are legally certified. These products are formulated under the supervision of the best pharma experts and made according to international quality standards. All the people connecting with us will get free marketing support, unique business strategies, and monopoly rights for better growth in the pharma market in Bangalore.
Bangalore is a highly famous city in the state of Karnataka. The pharma medicine business is rapidly growing here and the demand for quality medicine is also high here. Thus there are high chances of getting a great return on your investments. Abiba Pharma brings to you a tremendous business opportunity through which one could establish their own business and earn remarkable profits. So, start your business by connecting with the best PCD Pharma Franchise in Bangalore, Abiba Pharmacia, and kick-start your journey in the pharma industry.
If you want to inquire more about our franchise business deals in detail then feel free to call us at +91 8699402121 or write to us at sales@abibapharmacia.com.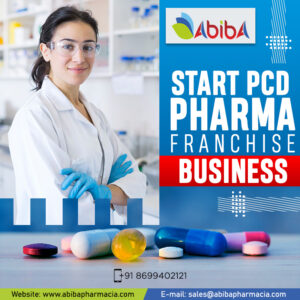 Scope of having Pharma Franchise Business in Bangalore
Bangalore is the biggest and the most populated city of Karnataka state. It is among the highly developed and tech-oriented cities in India. Speaking about the healthcare sector, the pharma industry in this city is expanding as the demand for quality pharma drugs and products is continuously rising here. Backed up with a population of approximately 84.4 lakhs, this city has become the best place to start a pharma franchise business.
As it is the biggest and the capital city of the state Karnataka, people from all over the state come here to seek medical attention. Moreover, the government is also encouraging pharma companies to come and invest in this city. All this justifies the great scope of investing in quality pharma range here. According to the stats, it is predicted that any firm that will supply the finest quality pharma products here will get the most benefits out of the market.
Few Points showing the excellent scope of pharma franchise business here:
People here prefer quality over quality.
They are ready to spend more amount on high-quality pharma medicines or products.
Easy accessible locations and availability of resources.
The pharma industry is growing here and is expected to grow up to 25 percent even more in near future.
Immense Product Portfolio for the PCD Pharma Franchise Business
As a firm, we have always given priority to our products. The company is well furnished with ultra-modern manufacturing facilities, quality control units, and a separate packaging division. With the intention to offer quality formulation in the market, we have hired a team of R&D specialists and a team, of pharma experts as well. All our products are produced under the supervision of specialists and designed by the instructions of top medical experts. As the best PCD Pharma Franchise Company in Bangalore, we are offering the best quality pharma solutions in a cost-effective manner.
Have a look at the immense range delivered by Abiba Pharmacia for the PCD pharma franchise business:
Anti Amnesic Drugs
Antibiotics
Antioxidant & Multivitamins
Dental Range
Ayurvedic Range
Drugs for Cough & Cold
Gastro Range
Gynecology Range
Orthopedic Range
Pain Management Drugs
Pediatric Range
Steroids
Veterinary
Kick Start your Business with the Top PCD Pharma Franchise Company in Bangalore | Abiba Pharmacia
We are among the most esteemed rand name working in the Indian market when it comes to delivering quality products. The company is providing its franchise business services all across the country. All the people connecting with us will complete support from the company side. Along with high-quality pharma products, we will equip you with exclusive monopoly rights for business. The associates of Abiba Pharmacia are enjoying remarkable business by connecting with us. The franchise services and quality of our products have been trusted and appreciated by thousands of our clients.
Below are the features of the leading PCD Pharma Franchise Company in Bangalore:
State of the art manufacturing labs
ISO certification along with all the necessary permissions.
Legally certified and wide range of pharma products.
Strict adherence to all the quality standards.
Best quality and durable product packaging.
Apart from this, our franchise business plans are reasonable and yield equal benefits to both parties. Our agreement is made on mutually agreed terms & conditions. So what you are waiting for, connect with the Top PCD Pharma Company in Bangalore, Abiba Pharmacia and start your journey towards success.
Contact Us At
Name: Abiba Pharmacia
Address: S.C.O – 3 & 4, Behind PGIMER, Vikas Nagar, Nayagaon, Chandigarh, Punjab 160103
Phone: +91- 8699402121
Email: sales@abibapharmacia.com.