PCD Pharma Franchise in Ambala – The changing lifestyle habits and alarming pollution rates has exacerbated illnesses in the general public. Consequently, the demand for safe, highly-effective, and affordable medicines has also sky-rocketed. Abiba Pharmacia is a reputable name in the pharmaceutical industry, delivering pharma products with high efficacy and low side effect ratio. Our company is based in Chandigarh; Punjab having GMP certified manufacturing facility. We have ISO and GMP certifications, making our products credible in the pharmaceutical market.  We offer Pharma Franchise, Pharma PCD, Pharma Franchise Opportunities, Pharmaceutical Distributors, and Pharmaceutical Marketing Services for our offered product range at the district as well as state levels. To further expand the reach of our products we are offering our PCD Pharma Franchise in Ambala. 
After conducting extensive research and development, we formulate medicines in different categories of Injections, tablets, capsules, syrups, and oral suspension. We have a dense network of shareholders, customers, and distributors in the PAN India region. We at Abiba Pharmacia, offer numerous privileges to our franchise associates. We have a diverse portfolio of in-demand medicines, making us a leading PCD Pharma Company in Ambala and other states of the country. Our company gives exclusive monopoly rights, free promotional tools, and dozens of other benefits when partnering with PCD Franchise businesses.
If you are interested in partnering with Abiba Pharmacia for starting a PCD Pharma Franchise in Ambala, give us a call at + (91) 8699402121 or drop an email to sales@abibapharmacia.com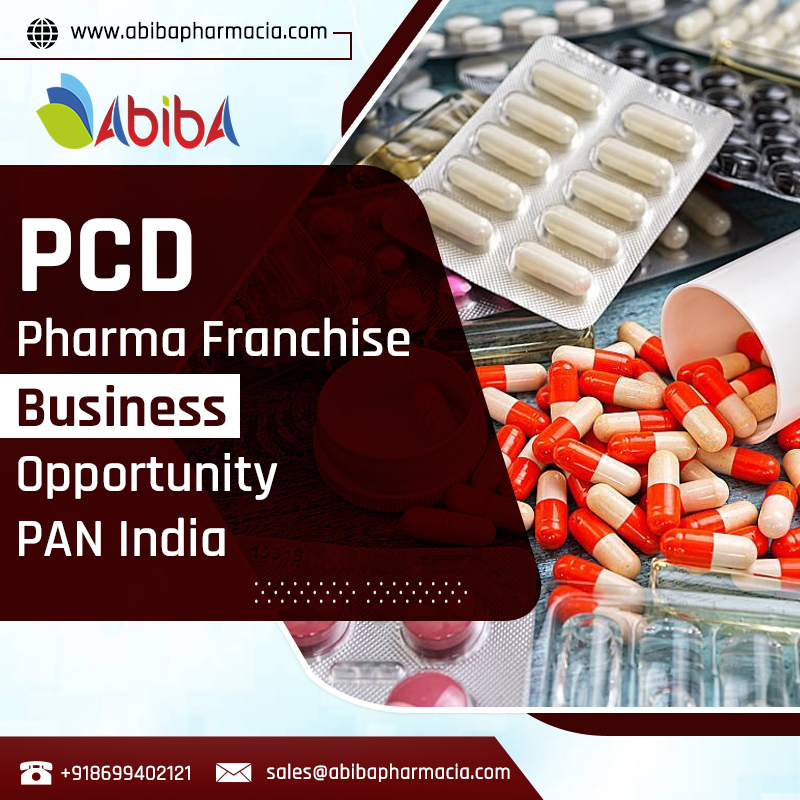 Growth Potential of PCD Pharma in Ambala
Ambala is one of the major cities in Haryana, India. Its proximity to Punjab and Chandigarh makes it a center of trade and industrial activity. The widespread cloth market in Ambala is a major draw for people across the region. The market is also one of the biggest in the sub-continent housing more than 900-1000 wholesale shops. Ambala is also a major tourist attraction for people en route to Himachal, Punjab, and other regions in Haryana. These features render a business-friendly environment in Ambala, especially for small-scale businesses. Ambala has abundant resources and well-developed infrastructure facilities.
Ambala has a large consumer base, ideal for setting up a PCD Pharma Franchise. With a vast population and high demand, Ambala has exponential growth potential for PCD Pharma Franchise.
Diverse Range of medicines at Abiba Pharmacia
Abiba Pharmacia has a brilliant team of scientists and chemists, formulating medicines that are at par with the current healthcare scenario. Our company gives utmost importance to the quality and efficacy of the medicines, due to which we have a separate quality control department in our manufacturing facility. We have a diverse portfolio of pharmaceutical products in different forms Tablets, Ointments, Injections, Capsules, etc. All our products are as per the GMP standards and follow all the industrial SOPs. We also take care of the environment and minimize the pollution released due to the manufacturing of our medicines. The range of medicines offered by Abiba Pharmacia for the PCD Pharma Franchise is given following:
Anti-Amnesic Drugs
Antioxidant & Multivitamins
Dental Range
Antibiotics Products
Ayurvedic Range
Drugs For Cough & Cold
Gastro Range
Orthopaedic Drug
Pediatric Range
Gynaecology Range
Pain Management Drugs
Steroids
The Best PCD Pharma Company | Abiba Pharmacia
Abiba Pharmacia has an experience of over 10 years, in developing, producing, and marketing pharmaceutical products. Our company was incepted in the year, 2014 and has established a strong market position in India in a short period.  We commercialize a range of products, that have high efficacy and low side effect ratio. We are highly focused on our customer's growth and believe that their growth contributes to the growth of our company. We are duly certified by the standard authorities of ISO, GMP, and WHO. The team of Abiba Pharmacia comprises highly skilled and trained professionals devoted to bringing enormous customer satisfaction. We are well versed with third-party contract manufacturing and also provide PCD Pharma Franchise in PAN India region. Quality is the central focus of our agenda and we do not comprise with it. Our entire infrastructure is well segregated into various departments such as the production department, quality testing department, administrative department, and many more, to carry out our business procedure systematically and smoothly.
Why choose Abiba Pharmacia?
Selecting a PCD Pharma company for a pharma franchise is a crucial step and requires meticulous analysis of a company's annual turnover and product quality. Abiba Pharmacia has a strong market presence and a reliable customer base. The quality of our products is the testimony of our dedication and devotion to bringing affordable and highly effective medicines to the masses. A few other key points that make us an ideal partner for PCD Pharma Franchise are:
ISO 9001:2008 registered company.
GMP-WHO-certified state-of-the-art manufacturing units.
More than 10 years of experience.
Free marketing assistance by promotional tools.
Hygienic manufacturing arrangements.
Spacious storage areas with air conditioning facilities.
Sanitized infrastructure meeting industrial standards.
To know more contact the information given below:
Contact Details
Name: Abiba Pharmacia
Address: S.C.O – 3 & 4, Behind PGIMER,
Vikas Nagar, Nayagaon
Chandigarh, Punjab 160103
Phone Number: + (91) 8699402121
Email:  sales@abibapharmacia.com