Pediatric PCD Company in Mumbai – The highest number of childbirth are recorded in India. Hence, became a country with the largest pediatric population! Medications and products used to cure the disorders, or ailments in adolescents are known as Pediatric medicines. The demand for quality Pediatric products is surging in India especially in Mumbai. Therefore, being the Best Pediatric PCD Company in Mumbai – Abiba Pharmacia has shouldered the responsibility of calm the escalating needs.
Abiba Pharmacia has accelerated the manufacturing, supplying, and marketing of top-notch quality Pediatric products. Our company has strong capabilities of smart, integrated, and precise production of world-class medications. Thus, become a Pediatric PCD Franchise Company in Mumbai with a prestigious image in the pharma marketplace. Further, we are well known for our salient features such as our transparent dealings, integrity, honesty, and franchise services.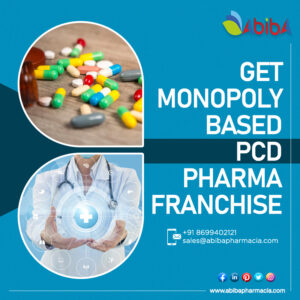 To know more about our franchise business proposals, or exclusive Pediatric product portfolio, you can make a call at +91 8699402121, or you can also drop an e-mail at sales@abibapharmacia.com.
Pediatric PCD Company in Mumbai | Profitable Business Venture
Mumbai is a densely populated city where there the pediatric medicine industry is flourishing as most part of the population contains infants, and adolescents, therefore, the demand for quality Pediatric medicines is quite high in the city. And if you are planning to set up your own business in Mumbai then you can commence a Pediatric PCD Company in Mumbai with support and assistance from us. Reap the best benefits from the field by collaborating with us!
Scope of investing in Pediatric PCD Company in Mumbai:
Surging demand for Pediatric medicines is making the business more profitable and fruitful for one.
The business is not a pocket-burner! You can start the business with fewer investments and minimal risk.
The global pediatric medicine industry is growing at a great CAGR of 4.7%, there is nothing to be worried about!
Success is 100% guaranteed in the business as the government is also supporting and encouraging new establishments.
These are points regarding the scope of investing in Pediatric PCD Franchise in Mumbai. And if you are looking for a reliable business opportunity then it is an option to opt for. Collaborate with Abiba Pharmacia today!
Super Speciality Product Range for Pediatric Franchise Business
Abiba Pharmacia is a compliance-driven pharmaceutical company that formulates best-in-class pediatric products using biologically active raw ingredients. Along with it, the whole extraction and formulation process at our firm takes place under the stringent observation of an expert quality control team that makes us the most trusted Pediatric PCD Franchise Company in Mumbai. Therefore, our products match or even exceed the consumer specification and quality norms. Get in touch with us to get patient-friendly pediatric products!
Few Drug formulations for Pediatric PCD Franchise in Mumbai:
Aceclofenac 50mg + Paracetamol 125mg
CHOlecalciferol DROPS
Cholecalciferol granules 60000 iu
Deflazacort-6 MG oral Suspension
Fungal Diastase 50mg+Pepsin 10mg
At our firm, we manufacture products in various drug dosage forms incorporating tablets, suspensions, capsules, etc. Hence, regarded as the Top Pediatric PCD Company in Mumbai. Associate with Abiba Pharmacia to get high-end pediatric products at very affordable prices!
Unique Aspect of Our Leading Pediatric PCD Company in Mumbai – Huge Workforce
We can easily recognize one's uniqueness! Hence, hired people with a unique combination of educations, skills, and knowledge. Currently, we are working with a huge workforce that comprises experienced hands and skilled minds who are dedicated to providing the topmost quality pediatric products to our clients. And being our franchise partners you can work with a devoted workforce!
Our Manufacturing Team Contains the Following:
Sales and marketing professionals,
Warehouse and packaging staff,
Quality controllers,
Management personnel,
Production staff,
Qualified engineers,
R&D team, etc.
Through the support of a devoted workforce, we are capable to carry out the bulk products of innovative pediatric products. Therefore, regarded as the Top Pediatric PCD Company in Mumbai. All credit for our speedy success goes to our team members!
Exclusive Perks for Our Valued Franchise Partners in Mumbai
Being the Best Pediatric PCD Franchise Company in Mumbai, we provide full assistance, business guidance, and support to our franchise associates. Through it, they can run their business in a much efficient manner. They don't need to work hard! And by collaborating with Abiba Pharmacia, you can also enjoy numerous marvelous perks.
Benefits of Linking with Abiba Pharmacia:
Complete Marketing and Promotional Support,
Innovative pediatric products,
Timely Delivery of Products,
Attractive Product Packaging,
Exclusive Monopoly Rights,
24*7 customer support,
100% stock availability,
High-profit margin, etc.
If you want to grow with leaps and bounds in your Pediatric PCD Franchise Company in Mumbai then make contact with Abiba Pharmacia today. You will get a well-established platform to perform! Get more details by contacting us through the below details!
Reach out to us!
Name: Abiba Pharmacia
Address: S.C.O – 3 & 4, Behind PGIMER, Vikas Nagar, Nayagaon, Chandigarh, Punjab 160103
Phone: +91- 8699402121
Email: sales@abibapharmacia.com.