Pediatric PCD Company in Chandigarh – Abiba Pharmacia is an iconic company in the world of the medical fraternity. The company is registered with ISO and holds the ownership of pleasing infrastructural facilities. The company is legally backed up and delivers pediatric medicines that cover the entire segment. These products are scientifically constructed and come in forms like drops, sachets, oral suspensions, suspensions, etc.
The entire formulation line offered by the best Pediatric Franchise Company in Chandigarh, Abiba Pharmacia is research-based. The expert team at our premises fully utilizes the resources and formulates medicines using the in-depth knowledge base. Perfect composition, accurate formulation, and eye-catching packaging are few attributes making our products the best in the industry.
Chandigarh has shown many positive signs in recent times in context to the pharma franchise business. The growing demand for Pediatric medicines in Chandigarh shows visible signs of growth & prosperity. By working with the top Pediatric PCD Pharma Franchise Company in Chandigarh, you can establish your own business with ease. We will equip you with all the resources & tools needed to operate in the market.
To know more, just give us a call at +91- 8699402121 or send us an email at sales@abibapharmacia.com. Our experts are available 24*7 for your assistance.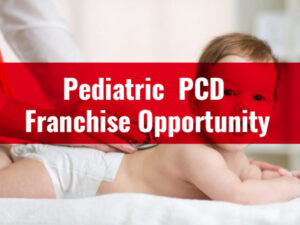 High-Quality Formulations Offered for Distribution
The leading Pediatric PCD Company in Chandigarh, Abiba Pharmacia deals with a memorizing range of high-quality pediatric formulations. Our products are quality assured and high demanded at the same time. These medicines are superior to others in terms of quality, safety, and reliability. We have used an in-depth knowledge base and imported machinery to design, construct, and manufacture this range. Furthermore, we utilize our in-built quality testing units to inspect our medicines against several parameters.
Have a look at the pediatric formulation line offered by Abiba Pharmacia:
FEPNAC-P – Mefenamic 50mg + Paracetamol 125mg
ACULUM-P – Aceclofenac 50mg + Paracetamol 125mg
CHOLRAYS – CHOlecalciferol
ABIVIT – Multivitamins and Multiminerals Drops
ZYMOST – Fungal Diastase 50mg+Pepsin 10mg
VOCOL SUSPENSION – Phenylephrine HCL 2.5mg+CPM 1mg+paracetamol 125mg Suspension
DIPTEMP – Paracetamol 250 mg
DOTCOR SYP – Deflazacort-6 MG
CHOLRAYS – Cholecalciferol granules 60000 iu
All these compositions are available in different forms and packaging. We make sure to pack and deliver our products in air-tight, leakage-proof, and moisture-free packaging for an added layer of security. By working with our products you can double your sales and rule the Chandigarh market.
Abiba Pharmacia | Best Pediatric PCD Company in Chandigarh
Abiba Pharmacia is a brand you can trust. We are the home for high quality and wide range of pediatric medicines that are not only quality assured rather clinically tested as well. You will get an amazing blend of high-quality medications and monopoly-based franchise services under one roof at Abiba Pharmacia. We are looking to formulate long-term business relations with all the prospects. The company will provide pleasant benefits that you might have never heard of before.
Below are the features of the top Pediatric PCD Franchise in Chandigarh:
Safe and appealing packaging of products for an additional layer of security.
Optimum utilization of resources for better output.
Well-planned infrastructure with modernized tools.
WHO-GMP certified production houses containing imported equipment.
Path-breaking research and innovating formulations.
Systematic logistic channel for timely delivery of products.
These are some of the features of Abiba Pharmacia that set us apart from other brands. Al these things are enough for you to choose us as your franchise partner. If you are intersected to set high benchmarks in the Chandigarh market, then get in touch with us right now and kick start your journey towards the sky.
Promotional Assistance Rendered as Additional Advantage
The company understands the competition standard in the Chandigarh market. Being the top Pediatric PCD Franchise Company in Chandigarh, Abiba Pharmacia try to make things even for the franchise holders by providing them full support in contact to the marketing and promotional activities. We deliver a custom-made set of high-quality promotional tools to all our franchise holders in Chandigarh so that they can efficiently promote their products and create awareness among customers.
List of promotional tools provided by Abiba Pharmacia:
Banners.
Notepads.
Company literature.
Visiting Cards.
Diaries
Visual Aid.
Reminder Cards.
Chemist Order Book.
Kick Start Your Business with Abiba Pharmacia in Chandigarh
Chandigarh is among the best places to start a business with pediatric products and Abiba Pharmacia is the best Pediatric PCD Francihse Company in Chandigarh. Choosing us as your partner will be the best decision that one can ever make. The company works ethically and maintains transparency with its clients and customers. Our sale and business strategies are easy oi understand. By working with us you can explore new markets and unlock many growth opportuntities.
Have a look at the benefits of choosing us:
Excellent returns.
Monopoly rights.
Genuine francihse deals.
Lesser investments.
Wide product range.
Timely delivery.
We are open to all those devoted personnel who wanted to start a business with pediatric medicines in Chandigarh. if you are one among those, then get in touch with the leading Pediatric PCD Francihse in Chandigarh, Abiba Pharmacia.
Contact Us
Name: Abiba Pharmacia
Address: S.C.O – 3 & 4, Behind PGIMER, Vikas Nagar, Nayagaon, Chandigarh, Punjab 160103
Phone: +91- 8699402121
Email: sales@abibapharmacia.com.