Abiba Pharmacia is the leading Third Party Manufacturing for Antifungal Medicine in the country. We are a firm that functions intending to offer the best quality Antifungal medicines. Abiba Pharmacia is appreciated and counted as the best firm for delivering a top-quality drug range in the form of tablets, injections, dry syrups, etc. The firm works by adhering to all its core values and owns lavishing state-of-the-art manufacturing units. We make use of the latest technology and follow global quality norms at our plants to make sure the delivery of a top-quality drug range.
Our relentless dedication and sincerity towards our work make us the Top Antifungal Medicines Third Party Manufacturer in the country. We own all the tools that are required to manufacture quality pharma medicines in lesser time. GMP-WHO certified manufacturing units, packaging division, quality monitoring, and accurate delivery are the key traits that separate us from other pharma manufacturers. We are an ISO-certified company that is engaged in the business of doing research, designing, manufacturing, and delivering the best quality Antifungal medicines.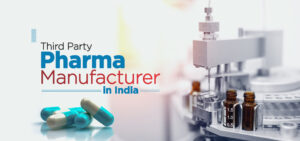 We have got all the permits and certifications to carry our manufacturing activities. Abiba Pharmacia undertakes its manufacturing activities in excise-free zones. That is the reason we are able to deliver medicines at reasonable prices. All such things make us the Best Third Party Manufacturing for Antifungal Medicine in the country. Our core values, business ethics, manufacturing services, and quality products, etc make us the first choice for Antifungal medicine manufacturing. So if you want to expand your business and wanted to deal with a high-quality Antifungal Medicine range then connect with Abiba Pharmacia.
Get the best business proposals and deals by contacting Abiba Pharmacia at +91-8699402121 or you can email at sales@abibapharmacia.com.
Best Third-Party Manufacturing for Antifungal Medicine | Abiba Pharmacia
Abiba Pharmacia is among the reputed brand name when it comes to pharma manufacturing. We have started our operations in 2014 and proving quality third-party pharma manufacturing services to our clients and customers. The firm is fully engaged in the business of manufacturing and supplying Antifungal medicine range at genuine prices. Our aim to offer our associates quality, safe, affordable, and reliable Antifungal range makes us the best company in the pharma industry. In addition to this, we have a team of pharma experts who are educated and experienced to carry out manufacturing activities.
The company is proudly famous for its timely supply and quality manufacturing practices in the country. All our units are updated and furnished with modern devices. We are working to achieve perfection in all the manufacturing areas. All the activities at our premises are strictly supervised by pharma professionals.
The following are the main traits of Abiba Pharmacia:
Real-time delivery of Antifungal medicines.
Assured enhanced productivity
Affordable deals
Prompt order delivery
Cost-efficient manufacturing
Quality assured Antifungal medicine range
Best quality packaging
Year-round availability of stock
Quality Assured Antifungal Medicines Available for Third Party Manufacturing
Quality is what differentiates us from the rest. Our quest to offer quality Antifungal solutions helped us to cement our name as the best company in the country. Abiba Pharmacia makes use of the latest hi-tech machines and modern manufacturing methods to deliver its product range. Our product range covers the entire Antifungal segment.
All our medicine are legally certified and considered safe for usage. Quality packaging, accurate dosages, sophisticated formulations are the things that define our Antifungal product range. Our expert team is constantly involved in research and developing formulations that provide value for money to the user. The company keeps in mind the requirements of the customers and clients and formulated medicines accordingly. Our formulation are available in the form, of Tablets, Capsules, Injections, etc.
Here are the measures taken by us to deliver  Premium Grade Antifungal Medicine Range:
Collaboration with top-class suppliers to get genuine quality raw materials.
Separate divisions for different types of activities.
A team of quality checking experts for monitoring the quality of each and every product.
Separate QC panel for managing quality-related tasks.
Outline of Our State of the Art Manufacturing Units
To deliver quality product range, we have made all the necessary arrangements. The company holds ownership of the ultra-modern state-of-the-art manufacturing units. These units are fully furnished with modern technology devices and quality monitoring types of equipment. To supervise all the activities at our units, we have recruited a team of the best pharma experts. These people are well versed with the pharma manufacturing activities and highly experience in their field.
In addition to this, we keep on updating our manufacturing units at regular intervals. Abiba Pharmacia is a tech-oriented company and keeps itself updated with the changing trends in the market. Our client-centric business approach is what makes us the prime choice of every pharma professional.
The following are the key features of our infrastructural facilities:
Manufacturing units furnished with newly updated types of equipment.
Separate quality monitoring division and process to control quality.
Tie-ups with registered suppliers to draw raw materials.
We adhere to a fully systematic manufacturing process.
Best logistics and delivery system for the accurate and timely delivery of medicines.
Spacious warehouses for safer and hygienic storage of medicines.
As the rapidly growing third-party pharma manufacturing for Antifungal medicines, Abiba Pharmacia makes sure to deliver quality products at affordable prices and across all the locations within the set time period. So, if you are looking to expand your current business or you want to work with a highly demanded and quality Antifungal medicine range, then you need to connect with Abiba Pharmacia.
Contact Details
Name: Abiba Pharmacia
Address: S.C.O – 3 & 4, Behind PGIMER, Vikas Nagar, Nayagaon, Chandigarh, Punjab 160103
Phone: 91-8699402121
Email: sales@abibapharmacia.com.